Maps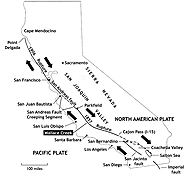 Map of California, showing the San Andreas fault, the 1857 and 1906 ruptures, and other locations mentioned on this website, including Parkfield, Cajon Pass, the San Joaquin Valley, Santa Barbara, Los Angeles, and San Bernardino.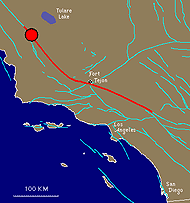 Map of the 1857 rupture (thick red line), showing both the epicenter (assumed origin of the rupture; shown as red circle) and the location of Fort Tejon.
Map showing Carrizo Plain and the San Andreas fault, along with major highways.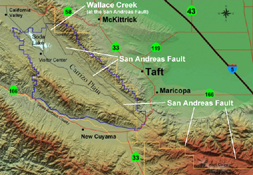 Shaded-relief map of Carrizo Plain National Monument. Can you find the San Andreas fault?